Before choosing the right indoor bike for your needs, you have to evaluate the pros and cons of various models. Although all stationary bikes provide excellent workouts to improve your heart and shape your body, not all are created equal.
Spin, air, upright, and recumbent bikes are so different it's enough to give anyone a headache.
Luckily, you're on the right page because we'll explain upright bike vs. spin bike differences according to your goals, wants, and preexisting conditions.
Upright Exercise Bike vs Spin Bike
Position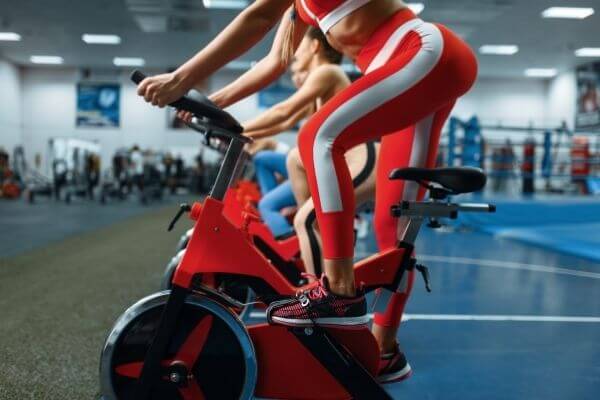 The first thing you'll notice when looking at these two types of bikes is the position your body's in.
Spin bikes look and feel like real outdoor bikes. While that can be tempting, notice how the seat is a bit higher than the handles.
As a result, you'll train your lower back and shoulders better. You'll also have a more dynamic posture that allows you to pedal faster and thus burn more calories. You can even stand up on your spin bike for more aggressive pedaling.
Upright bikes keep you in a vertical position. You won't have to bend on top of them, and you'll also be able to rest your arms comfortably on the handlebars. And we're sure you noticed how wide and plush their seats are.
These features are excellent for mobility-challenged or pregnant people and those who simply don't want intense workouts. Conversely, you won't get as much speed and intensity on an upright bike as you would on a spin bike.
Resistance
Upright vs. spin bike resistance is another point to consider.
Spin bikes have variable resistance. We told you before that spin bikes feel like genuine road bikes, which means you'll feel their resistance adapt throughout your workout. Their flywheels usually use friction and magnetic resistance, which means you can push hard on a spin bike.
Pushing hard is fantastic if you want to tone your lower body and burn more fat.
It's not so great if you're a beginner, and have joint pain or mobility issues.
Upright bikes use magnetic or electromagnetic resistances. You can even purchase upright bikes with air resistance. These systems are smoother and allow you to pedal more lightly.
This system is excellent if your goal is to pedal fast without much resistance to lose weight quickly.
Alternatively, you can pedal effortlessly and at low intensities to train your body to become more mobile. As a result, you'll improve your flexibility, joint health, and cardiovascular health.
Technology
The technology is different with an upright exercise bike vs. a spin bike too. You can find fantastic high-tech or low-tech models from both categories, depending on your needs.
But as a rule of thumb, these types of bikes use their tech options differently.
Spin bikes are best for virtual training. After all, these machines became famous as part of spin classes, so the home models aim to replicate the same group vibe.
So, choose a spin bike if you want to train according to a program and keep your motivation up.
Upright bikes are best for tracking. Although spin bikes have a slew of monitoring options, too, the best upright bikes are specifically made with this accurate tracking in mind.
That means an upright bike will:
Help you exercise as hard or as mellow as you want, according to your heart rate
Track your progress so that you can lose weight efficiently
In Conclusion. Which Type Of Bike Should You Choose?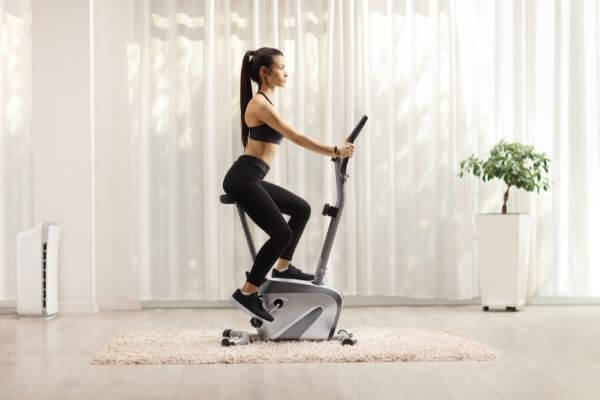 After reviewing the upright bike vs. indoor cycle differences above, here's a quick summary to help you choose:
Spin bikes are best for blasting through your fat stores and shaping your lower body. You can notice that from their elevated seats and high resistances.
So, if you want to tone your butt through vigorous cycling, choose a spin bike with a heavier flywheel. You can even find models with 48-pound flywheels.
And here's another thing: all these features make spin bikes more solid for heavy people.
Conversely, upright bikes are more comfortable for mobility-challenged people; they're more stable and pose less resistance. That means these bikes are best for non-athletes and generally people who don't want to buff up or cut through their fat deposits drastically.
You can also use upright bikes for intense aerobic training because you can push onto their flywheels effortlessly.
On the downside, most upright bikes aren't created for heavy people.
That said, remember this: when evaluating an upright stationary bike vs. a spin bike, use your needs and wants as an etalon. Also, be sure to review different models before making your choice!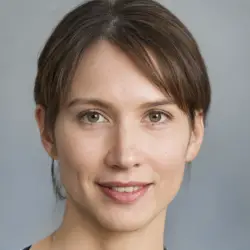 Latest posts by Mary D. Brown
(see all)