If you're looking to build bigger chest muscles, you'll want to use the best exercise machines for the job.
This blog post will discuss which devices are best for targeting your pecs and how to get the most out of them. We'll also provide tips on proper form and how to avoid common mistakes.
So, whether you're a beginner or an experienced weight lifter, read on for the information you need to achieve the perfect pecs!
Best Chest Machines At Gym
Without further ado, let's see the chest machines that will give you a good workout.
1. Chest press machine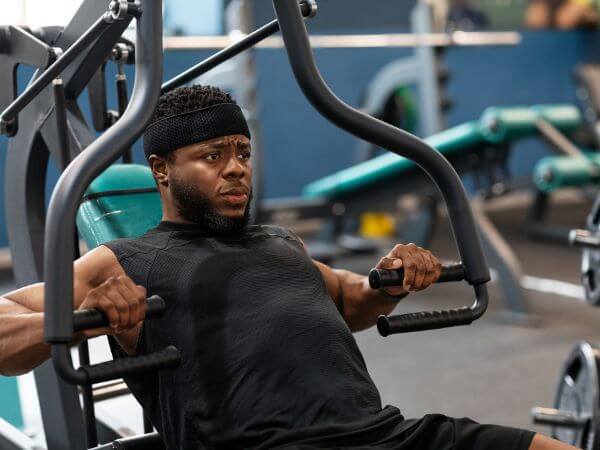 When it comes to working out, few things are more gratifying than seeing results. And when it comes to results, few things are more impressive than a nice set of pecs. 
Unfortunately, many people don't know how to use a chest press machine properly, so they never see the results they're hoping for. But don't worry, we're here to help. 
A chest press machine works by targeting the pectoralis major, which is the largest muscle in the chest. When this muscle is exercised consistently, it will grow larger and stronger. The key to effectively using a chest press machine is proper form. 
Start by sitting up straight with your back against the backrest. 
Then, grasp the handles of the machine and extend your arms fully. 
From there, slowly lower the weight towards your chest. 
Press it back up to the starting position. 
Remember to keep your core engaged throughout the entire movement. If you follow these simple steps, you'll be on your way to achieving the chiseled chest you've always wanted.
2. Pec Dec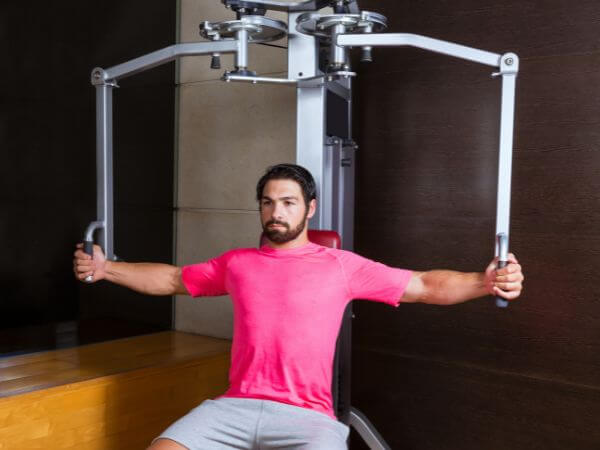 Bodybuilders often use a Pec Dec machine to isolate their pecs during a workout. But why use a chest workout machine when you could just as easily use your bodyweight? 
The answer is simple: physics. 
When you place your hands on a Pec Dec machine and push, the weight is evenly distributed across your chest. Therefore, you put maximal tension on your pecs without your triceps and shoulders sharing the load. 
As a result, you can better target your pecs for growth. 
Plus, this chest machine's added resistance can help overload your muscles and spur new growth. 
To use the Pec Dec machine: 
Adjust the seat so that your arms are at a comfortable level. 
Grasp the handles and push them together. 
Keep your back flat, and your core engaged throughout the movement.
If done correctly, you should feel a nice pump in your pecs after just a few reps. Give it a try next time you're in the gym!
3. Cable Machine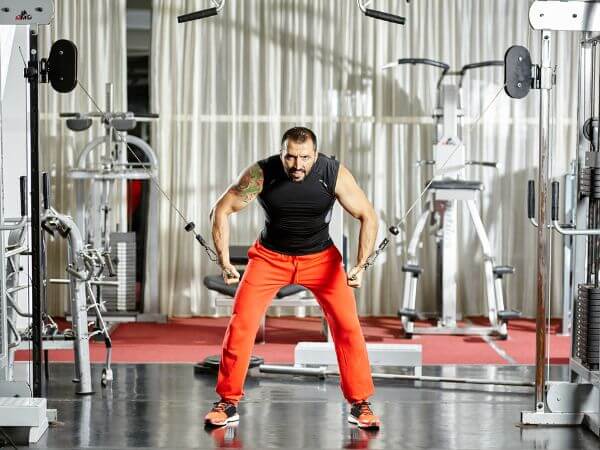 A Cable machine is an excellent tool for anyone looking to bulk up their pecs. The constant tension provided by the cables forces your muscles to work harder, resulting in bigger, stronger muscles. 
Plus, the ability to adjust the weight and resistance levels means you can keep your workouts challenging as your muscles grow stronger. 
To get the most out of your Cable machine workouts, it's essential to use proper form: 
Start by selecting a weight that is challenging but manageable. 
Then, position yourself in front of the machine with your feet shoulder-width apart. 
Grab the handles and press them together in front of your chest. 
From there, extend your arms and return to the starting position. 
Repeat for 10-12 reps and 3-4 sets. 
With consistent use, you'll be well on your way to a chest that would make Thor jealous.
4. Chest Fly Machine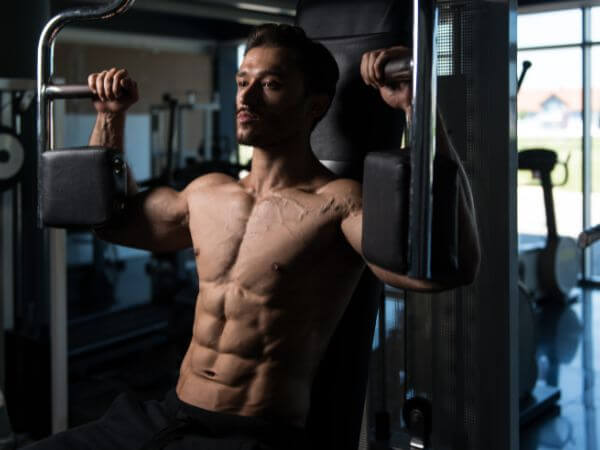 There's no denying that a sculpted chest is the epitome of fitness greatness. A Chest Fly machine will also help. But you must use the proper form to get the most out of your workout and avoid injury. Here's how: 
Adjust the seat, so your back rests comfortably against the padded support. 
Select the weight that you want to use and grasp the handles. 
Extend your arms to the sides and then bring them back together in a fly motion. 
Be sure to breathe throughout the exercise and maintain control of the weight. And there you have it! 
5. Smith Machine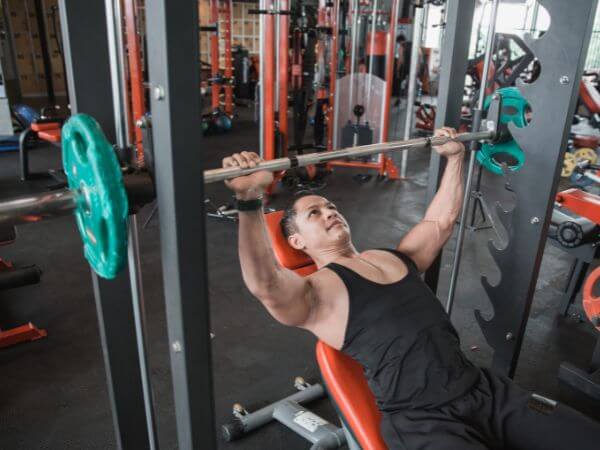 A Smith machine is a weight-training apparatus consisting of a barbell fixed within steel rails, allowing only vertical or near-vertical movement. Many believe that using this chest machine can increase the size of their pectoral muscles. 
The reason is that the fixed path of the barbell places extra stress on the stabilizer muscles, resulting in greater muscle growth. Additionally, the ability to control the weight and range of motion can help prevent injuries. 
To use the Smith machine with proper form: 
Start by positioning the bar at chest level. 
Grip the bar with your hands shoulder-width apart and push it straight up until your arms are fully extended. 
Finally, lower the bar back to your starting position and repeat. 
6. Free Weights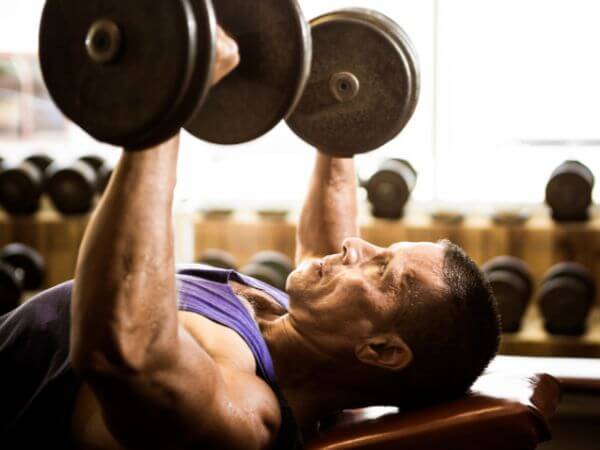 Free weights are the way to go if you're looking to add some serious mass to your chest. Nothing beats the good old-fashioned bench press when it comes to making your pecs bigger. But if you're looking to mix things up and keep your muscles guessing, a variety of other exercises can help you build a bigger chest. 
For example, dumbbell flyes are a great way to target your upper chest muscles, while inclined presses target your lower chest. 
While free weights are an effective way to build muscle, they can also cause injury if they're not used properly. Besides, using the proper form can maximize their effectiveness and prevent injuries.
This means: 
Keeping your back straight
Maintaining a neutral grip 
Avoiding sudden jerks or twists
7. Fitness Ball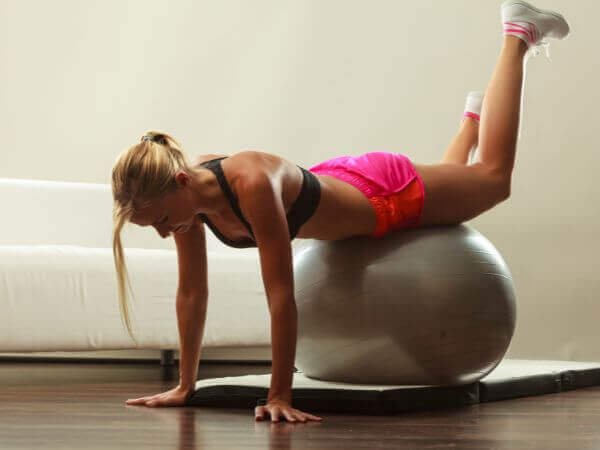 Push-ups are great, but they only work your pecs from one angle. To build a well-rounded chest, you need to attack your muscles from all sides. 
That's where the fitness ball comes in. 
By adding an unstable surface to your chest exercises, you can target more muscles and get a bigger pump. Here are a few of our favorite moves:
Ball push-ups: Get into a push-up position with your hands on the ball. As you lower yourself, the ball will roll away from your body, challenging your stabilizer muscles.
Ball flyes: Start in a similar position as the push-up, but with your legs extended behind you. From here, open your arms like you're giving someone a big hug. The ball will roll away from your body, providing resistance as you squeeze your pecs together.
Ball chest press: This one is similar to a traditional dumbbell chest press, but with one key difference: instead of keeping your back flat on the bench, place your upper back on the ball. As you press the weights up, the ball will roll away from your body, forcing your abs and lower back to work overtime to keep you stable.
Does Working Out Your Chest Muscles Make Them Bigger?
Anyone who's spent time in the gym has probably asked themselves this question at some point. And there's no shortage of opinions on the matter. Some people will tell you that chest exercises are pointless, while others will say they're the key to building a massive upper body. 
So who's right? 
Unfortunately, there's no simple answer. It depends on several factors, including your genetics and training routine. 
However, there is one thing we can say for sure: if you want to get bigger chest muscles, you will have to put in the work. No magic exercise or secret supplement will do the job for you. So if you're serious about building a bigger chest, be prepared to put in the time and effort required to make it happen.
How Often Should You Work Out Your Chest?
Experts recommend two to three times per week. Frequent workouts are necessary to see results, but you also need sufficient rest to prevent muscle ruptures. Of course, if you're just starting, you may need to work up to that level gradually. But once you've made chest-strengthening a regular part of your routine, you'll be reaping the benefits in no time.
Wrap Up
Building a bigger chest takes time and effort, but it's definitely possible with the right exercises. By using a combination of chest workout machines, free weights, and fitness balls, you can target your muscles from all angles and see the results you're looking for. 
Just be sure to focus on form, progress gradually, and give your muscles plenty of rest to prevent injury.
With a bit of dedication, you'll be on your way to the perfect pecs in no time.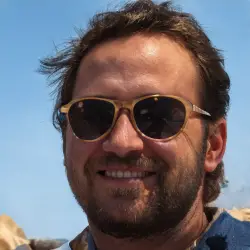 Latest posts by John Claxton
(see all)